Savannah Harris vowed to leave behind her old life as an intrepid investigative reporter. But when a friend raises suspicions about two migrant workers who've gone missing from the sleepy coastal town Savannah calls home, her curiosity spikes.
As ever more eerie incidents begin afflicting the area, each works to draw Savannah out of her seclusion and raise the stakes—for both Savannah and the surrounding community. Even as Savannah's new boarder, Clive Miller, makes her feel things she thought long forgotten, she suspects he's hiding something too, and he's not the only one. Doubts collide in Savannah's mind: Who can she really trust?
As secrets emerge and danger closes in, Savannah must choose between faith and uncertainty. One wrong decision might spell the end…not just for her, but for everyone around her.
Will she unravel the mystery in time, or will doubt get the best of her?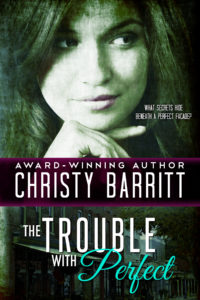 Since the death of her fiancé two years ago, novelist Morgan Blake's life has been in a holding pattern. She has a major case of writer's block, and a book signing in the small mountain town of Perfect sounds like just the solution to help her clear her head.
Her trip takes a wrong turn when, on her way there, she's involved in a hit and run—she's hit a man, and he's run from the scene. Before fleeing, he mouthed the word "help." She plans to give him that help, but first she must find him.
In Perfect, she finds a town that offers everything she's ever wanted. But is something sinister going on behind the town's cheery exterior? Was she invited as a guest of honor simply to do a book signing? Or was she lured to town for another purpose—a deadly purpose?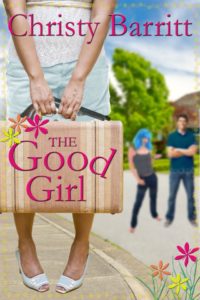 What's a good girl to do when life goes bad?
Tara Lancaster can sing "Amazing Grace" in three harmonies, two languages, and interpret it for the hearing impaired. She can list the Bible canon backward, forward, and alphabetized. And the only time she ever missed church was at seventeen because she had pneumonia—and her mom made her stay home.
But when her life shatters around her and her reputation is left in ruins, Tara decides escape is the only option. She flees halfway across the country to dog-sit, but the quiet anonymity she needs isn't waiting in her sister's house. Instead she finds a knife with a threatening message, a fame-hungry friend, a too-hunky neighbor, and evidence of…a ghost?
Following all the rules has gotten her nowhere. So where's she supposed to go from there?
Nothing good ever happens after dark.
Those were the words country singer Daleigh McDermott's father always repeated.
Now her father is dead, and Daleigh fears she's returned home too late to make things right. As she's about to flee back to Nashville, she finds a hidden journal belonging to her father. His words hint that his death was no accident.
Small town mechanic Ryan Shields is the only one who seems to believe that Daleigh may be on to something. Her father trusted the man, but Daleigh's instant attraction to Ryan scares her. She knows her life and career, however dwindling it might be, are back in Nashville and that her time in the sleepy North Carolina town is only temporary.
As Daleigh and Ryan work to unravel the mystery, it becomes obvious that someone wants them dead. They must rely on each other—and on God—if they hope to make it home before the darkness swallows them whole.
Home Before Dark offers a blend of Nicholas Sparks meets Mary Higgins Clark, a mix of charming small town life in North Carolina tangled in a gripping suspense.
Charity White can't forget the horrific crime that happened ten years ago when she and her best friend, Andrea, spontaneously cut through the woods on their way home from high school. In the middle of their trek, a man abducted Andrea, who hasn't been seen since.
Since that fateful day, Charity has tried to outrun the memories and guilt of that one hasty decision. What if she and her friend hadn't taken that shortcut? Why wasn't Charity taken instead of Andrea? And why weren't the police ever able to track down the bad guy?
When Charity receives a mysterious letter that promises answers, she decides to face her worst nightmare. She returns home to North Carolina in search of closure and a touch of the peace that has eluded her for the past decade. With the help of her new neighbor, Police Officer Joshua Haven, Charity begins to track down mysterious clues. They soon discover that they must work together or both of them will be swallowed by the looming darkness.
---
Coming soon: Wait Until Dark