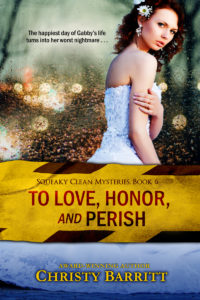 How could God let this happen?
Just when crime scene cleaner Gabby St. Claire's life is on the right track, the unthinkable happens. Her fiancé, Riley Thomas, is shot and remains in life-threatening condition only a week before their wedding.
Gabby is determined to figure out who pulled the trigger, even if investigating puts her own life at risk. But as she digs deeper into the facts surrounding the case, she discovers secrets better left alone. Doubts arise in her mind and the one man with answers is on death's doorstep.
An old foe from the past returns and tests everything Gabby is made of—physically, mentally, and spiritually. Will her soul survive the challenges ahead? Or will everything she's worked for be destroyed?