Life is busy. Always moving. Turning at a dizzying pace. Speeding forward. Our days can be hectic and overwhelming.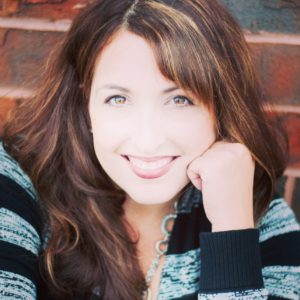 So what's the remedy? Stories. For centuries, stories have offered a reprieve and a rest for the weary soul. They've opened up new worlds and introduced us to new friends.
Come with me on this quest for a moment to breathe, to relax, to forget about our momentary troubles. Explore things that go bump in the night. Escape into happy-ever-after. Embrace hope and redemption. Experience a story.
I'm Christy Barritt, and I love telling stories. Ever since I was a child, I've been spinning tales. I wrote my first book in high school, and I haven't stopped since then. I've been blessed to have publishers contract my work and to have wonderful readers who make me smile daily.
Speaking of stories . . . thanks for taking the time to stop by my site and to learn a little bit about my story.
Praise for Christy's Books
The Good Girl is at turns scary, funny, passionate and quirky… the perfect book to carry in your beach bag — but I recommend you try to finish reading it before the sun goes down.–USA Today
Gabby's job as a crime scene cleaner will fascinate readers.–Romantic Times Magazine (Squeaky Clean series)
The action never lets up in this thrilling page-turner. –Romantic Times Magazine (Race Against Time)
Christian fiction has just turned the corner with this book.—Christian Book Previews (Hazardous Duty)
Barritt is a master of suspense.—Jo Huddleston, Reviewer (Race Against Time)
Barritt skillfully weaves two simultaneous lines of engrossing suspense in this installment of The Security Experts series.–Romantic Times Magazine (Key Witness)
She'll keep you turning the pages.–Siri Mitchell, Bestselling author
I'll read anything Christy writes.–Mary Conneally, Bestselling author
Barritt's books are like treating yourself to ice cream on a hot day–refreshing.–Dawn Kinzer, Writer, Editor and Reviewer